In between comings and going, sicknesses and computers that don't want to play nicely I never did get around to writing about our holidays. It's a ll a bit of a blur now but I still want to talk a little about it.
A few days before we set off to Broken Hill, Miss R's friend "D" heard back from the doctor that he did indeed have whooping cough. 🙁 This wasn't good. Not only had he been sick for a few weeks but now Master J was coughing and spluttering as was Miss R. I dosed Master C and Miss A up on some herbal/natural supplements. Seeing as how the two sickies had started their course of antibiotics, (thus reducing the transmission rate not the symptoms of the virus) we got started on our way. We'd planned to leave at about 7am but typically, we left at 10am. We were all squashed in the Tarago like a can of sardines. But that's half the fun eh! Aside from washing our hands with antibacterial wash every hour and the coughing and spluttering, it was a fairly uneventful trip. Oh! About an hour out of Broken Hill, approximately 10 metres off the side of the highway is what looks like a pile of junk. We delighted in showing The Teddy Bear to the children. Tehee they had no idea what it was- thinking it to be a junk yard. But it's not, it's quite funny. The story goes that once, someone left a large teddy bear in the middle of a bare patch of ground, about half way between Yunta and BH. It became known as The Teddy Bear…there's a bear in there, etc. Well, some bright person added a chair for teddy to sit on (there's a chair as well). Then others slowly added to the collection until Teddy has just about everything he needs! (see the photo)
I took a few photo's from inside the car, while travelling. They don't make for the best pictures but it's all fun. We arrived, popped in on my dad and then settled into the cabin at the caravan park.
We spent the next few days wandering around Broken Hill, the 'Silver City', reminiscing. I hadn't been back to The Hill since my mum's funeral (Dec '97). It's changed a fair bit since then…but that's the nature of a tourist town, that's population can be quite transient. We went to Silverton and went through the historic gaol. John has always teased me about the sights of Broken Hill. I think because it is a totally different type of scenery and historic place then most other places in Australia…but in his heart he really loves it. It's an affectionate teasing. At least I think it is. While on the topic of Silverton did you know that one of Charles Dickens sons ran a stock and station agency in Silverton in the late 1800s? Who woulda thunk it? A Dicken's…all the way out in little old Silverton!!??
We then went to the Silverton Hotel where some people wanted to have their picture taken with the Mad Max car. Okay so it's a replica but do you think they care?
From there we drove 5 kms west and reached the Mund Mundi Plains. It is stunning! You have to see it to really appreciate it. It's wide, flat, dry, red and goes on far as the eye can see. You would have seen it before, even if you've never been there. It is the backdrop scenery in quite a few films, including Mad Max II. (Not that I suppose many readers of this blog would have seen that movie or the others that have been filmed at Silverton – but one learns these as a local). I took a few pictures of the native shrubbery, and we had a quick lesson revision on methods of seed dispersal. 😉
We continued on for another 4 kms to the Umberumberka Dam, which has always been a favourite spot of mine. I simply love Broken Hill- the scenery is just stunning. Okay, so I know it isn't tropical Queensland but I love the dry, hot, red earth, the saltbush, the rolling plains and the odd hill. There's not much to see at Umberumberka but I took quite a few photo's anyway. 😎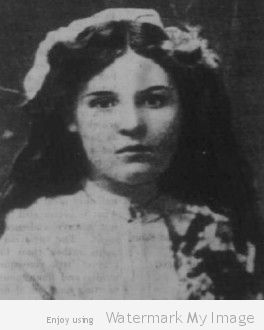 On the way home, we stopped at Penrose Park to have a BBQ lunch. Left there and went to go home for a rest. Oh, on the way home, I couldn't go past the White Rocks memorial. A distant relative was killed in the Picnic Train Attack so I had to stop by and show the children. On New Year's Day 1915, two Afghanistan men flying a Turkish flag attacked a picnic train, carrying 1200 people, on the outskirts of Broken Hill. A gun battle later took place and both attackers were shot dead. Four other people were killed and seven wounded. One of the men was a butcher, the other an ice cream vendor.. They are also the only hostilities on Australian soil during WW1. The rocky outcrop of Quartz is where the gun battle took place. It's known as White Rocks. Alma Cowie, aged 17, ws killed on the Picnic Train that was attacked. I'm distantly related to her on my mother's side. You can see the pictures of the Ice cream truck that the men used in the photo album. There is a very interesting page at the SmithsonianMag about the Battle at Broken Hill.
The coffee isn't too great in Broken Hill. It's kind of surprising really, being a tourist town and all…and not that far from Adelaide, which is pretty well known for its good coffee. We had one decent cup of coffee while we were there and that was at the Broken Earth Cafe and Restaurant, which has been built as a memorial – to the many men who have lost their lives in mining tragedies in the BH mines.
I used to LOVE the huge, dormant, black mountain of ore body that stood proudly off the main street of BH.I used to think it was THE biggest hill ever in BH.But now there's an ever bigger deposit of ore…but they've done something with it this time! The restaurant stands atop the Line of Lode.
I loved seeing my dad again but it was bittersweet because our time there was too short. If you're looking for an educational, different, cultural holiday, do consider Broken Hill. There's so much to see and do and experience…maybe you'll see why I love it so much. We didn't get to see all the things I wanted to: we just ran out of time. Still, there's always another time eh? We left BH and arrived home safely. Miss A had softball training every day from the next day until the day she flew out to Melbourne.
It was about this time that I started to get The Cough. Ugh, not what I wanted at all! Anyway, we saw Miss A off at the airport, took Miss R over to her friend's house where she was staying while the rest of us were in Melbourne. The boys, John and I set off the net morning, bright and early at 6am, in the trusty Tarago. NOT! We got an hour away, into the Adelaide Hills, and the brakes were causing some terribly grinding noises from the wheels. It wouldn't make it to Melbourne…we were lucky to turn around and get home again! Thankfully, Praise God, we did make it home. John tried to get the brake parts but they needed to be ordered so we transferred all the luggage into John's work car, the Pintara, and headed out once again. Actually, it all worked out well taking the Pinnie, as it was more economical in fuel and it had a working air conditioner! We eventually got to Melbourne and had a week of softball, – what more can one ask for? Well, I would have loved to NOT been sick, but…oh well. The coughing spasms are horrid, causing me to lose my breathe, vomit and then get real dizzy, ending in me feeling quite drained. But I got through it. Another year, another Nationals tournament!
Links:
http://www.silverton.org.au/
http://en.wikipedia.org/wiki/The_Battle_of_Broken_Hill
http://en.wikipedia.org/wiki/Broken_Hill,_New_South_Wales
http://www.brokenhill.nsw.gov.au/
http://blogs.smithsonianmag.com/history/2011/10/the-battle-of-broken-hill/
That's about it! All over, for another year. Feel free to have a look around my photo album. I hope to add to it more as the year goes on.