I was planning a feast for Mother's Day. I wanted to celebrate being a mum and I wanted to bless my husband and children- for without them I wouldn't be a mum! However John won't be home on Sunday…he has to work. This disappointed Miss A so yesterday she got with the other children and went shopping for a gift.
I woke up this morning and they children took me out for breakfast. We went to Cafe Verdi and had yummy food and good coffee. (Okay, the coffee wasn't the best but the company and event made it the best). The children presented their lavish gifts to me. Wow, did they spoil me or what!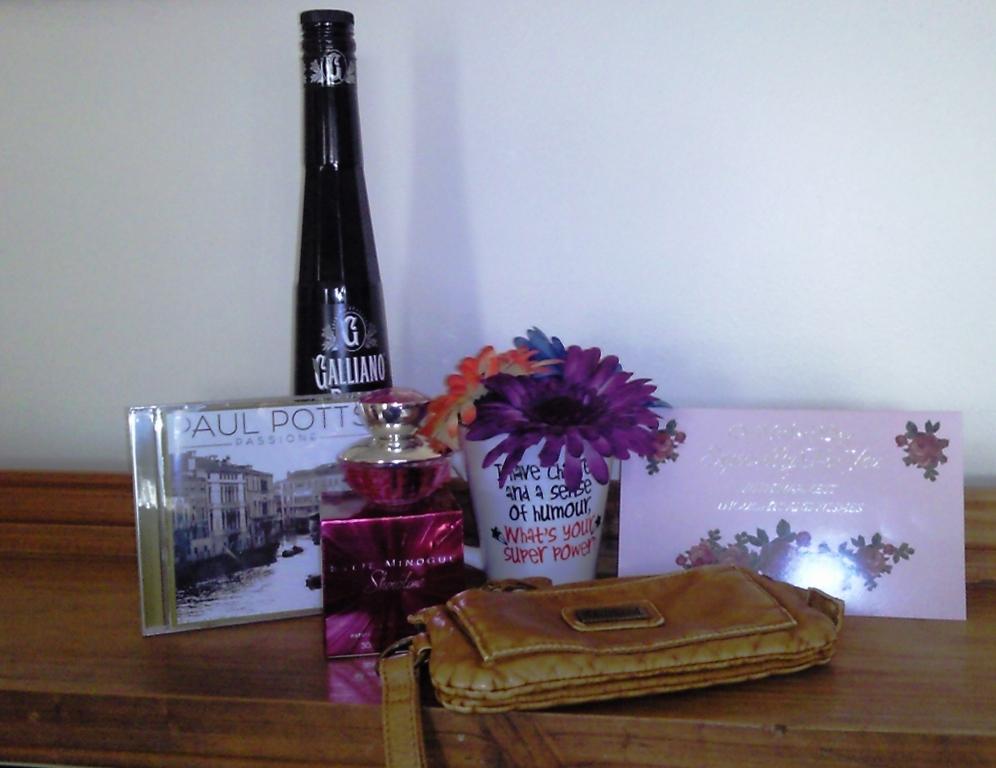 (Click to see larger image)
I received a lovely black top, with Indian style needlework down the front. A Bottle of Kylie's "Showtime", a purse, a great coffee mug filled to the brim with honey coated cashews and a bottle of liquorice Sambuca. And…and the recent Paul Potts CD: Passione. Whoohoo, I've wanted this as soon as I heard about it. And a card…I love cards. Especially when they children write in them. (Tehee, the slogan on the coffee mug is "I have children and a sense of humour, What's your super power?")
(Click to see larger image)
I used to look at some mum's and wonder why my children didn't do those lovely, sweet things. Problem was, I was looking at the mums who had teens and young adults and wishing my younger children would be like that. Pffttt! How unreal of me. Mother's Day certainly looks different now to when I had young children…but I love all the stages. Grubby little hand prints and misspellings on cards…weeds picked and given as flowers…ah, how sweet and adorable is that?
But that season of life has passed for me…I now get more 'grown up' gifts but as the mother of a prodigal it is not all roses and chocolate. The day also brought yet another heartache…as special family days usually do when a family has a prodigal child. So with John away at the moment, it was lovely to receive a phone call from him. He wasn't due to call me until late tonight but somehow he was able. Thank you Lord for prompting him and providing opportunity for him to call, if only for a brief few minutes.
How are you planning to celebrate Mother's Day this year? Are you in a stage of celebrating and blessing others? Are you training your children in the art of blessing others? What will you do this Sunday?