If you've read my blog over the years or my forum posts you may be excused for wondering what type of homeschoolers we are! One month we seem to be favouring an unschooling approach and another month we seem to be doing school-at-home! Looking at our homeschooling timeline may not help clear the issue either.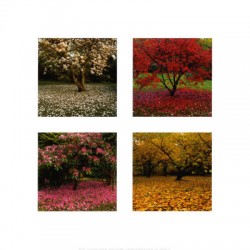 So which is it?
Neither and all!
We have seasons. I don't like labels as they are too constricting. Rather we go with the flow. So we have had times when we have fully unschooled, but then our life has changed a little and a new season begins so unschooling stops. Because this is following the natural rhythms of our family it is easy for the children to adapt- it is natural.
Therefore I cannot say that we are unschoolers, or natural learners, or anything really… other than home-based-learners. I find it difficult to truthfully answer questions like this. I want to answer but even if I respond by painting a picture of what our homeschooling season looks like now, in a few months it will have changed and that picture will no longer be an accurate portrayal of our life.
I know that doesn't help new or inquiring homeschoolers much (when they really want a concrete picture) but it is the truth. Over the years we have just done what needed to be done. Sometimes this has meant formal spelling lists and at other times it has meant NO spelling focus at all.
There is a time for everything. Observe your family rhythm. Observe your children. Be decisive in your course of action. Embrace each season. Live together, play together, pray together, love.