Our life is about to radically change. Again. We've had a few major changes before – when we started homeschooling, re-joining the Defence Force and having a child enter the school zone have all been major changes that our family has undertaken. And there is a new one coming our way.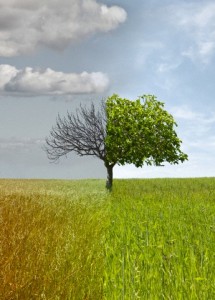 Moving Again
Moving interstate is nothing new for us but completely changing lifestyle is not something we do every other year.
Last year in June (2012) John went away up north on an military exercise. He came home early. And injured. Life has never been the same since. John has been working half days since that time. The injury, the medication, the half work days have all brought changes to our life. Changes we didn't ask for nor want but they are ours to deal with nevertheless. He has done rehabilitation but the condition has not improved so he is being medically discharged. This will be massive for John as he has been a military man since 1976 (when he was 17 and I was only 7).
So in 42 days we will be jobless and homeless. Where shall we go? What shall we do? How shall we live? Making huge decision is different now that we have grandchildren.
Our first choice of lifestyle is not the city. We have only been in cities since we've been in the Defence Force. And we haven't always been in the military. In the early days of our marriage, we owned a 10 acre block at Mannum (population: approximately 2,000) and lived in the shed that we built and our bus. John had stripped the bus, lined it out and that was our bedroom area for one and a half years. It was beautiful, all lined out with tongue-in-groove pine to make our bedroom and the nursery for Abigail. When I became pregnant with Rebekah, we made the hard decision to have a house built for us and forgo our dreams of building our mud-brick home. Fast forward a few years and yet another child and pregnancy and we moved to Strathalbyn (population approximately 3,500) . This time we only had a 1/4 acre block but we were satisfied and content to be contributing to the local community. Then after that started our journeying around the nation with the Defence Force.
And so, in 42 days we will be free from military life but we will also be homeless and we have no idea what we will do for an income. Scary!
Where Will We Be Next?
We've been in Mannum, Strathalbyn, Queanbeyan, Canberra, Bonegilla (15min out of Albury/Wodonga), Warner in Brisbane, Arana Hill in Brisbane and in the northern suburbs of Adelaide. My dad still lives in Broken Hill, John's mum is in Adelaide and currently all of our grown kids are in Adelaide. Oh, the grand babies are all in Adelaide too. It may seem that Adelaide would be the most obvious choice but it's not that easy. We loved the lifestyle but not the weather in Canberra. We love the weather and lifestyle in Brisbane. But we don't like the city. Adelaide is a beautiful city… if one likes the city. And we don't. Ideally we would like to be in a large country town that is independent of the city yet close enough for us to visit Adelaide (and we all know that I mean visit the grand babies not the city itself) regularly. Any guesses on where we have decided? Feel free to throw a suggestion into the mix!
Prayers would be appreciated as we navigate ourselves through the next few months with regard to income, housing, lifestyle and John's injury and changes to his medication and rehabilitation.